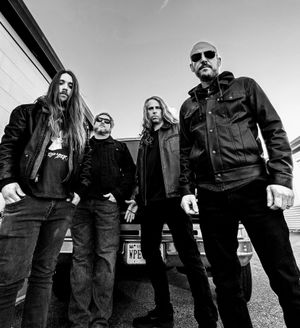 We appreciate all your support over the years and spending your time and hard earned money on us!.  So you know we haven't given up yet!   
Despite this pandemic and cancelled tours we channeled all our creative energy into setting up our own recording/rehearsal space and writing a new 9 song album.  We are right now recording these 9 songs.  
Part of this journey allowed us to record every rehearsal and off the cuff jams.  We have a 9minute off the cuff jam that we will be releasing before the album.  The album is currently on track to be released this summer.   
We feel that you (our hardcore) supporters should have it first (at least a listen).  Are you interested? Scroll Down and Join our Mailing List!!
 If so, let us know . Oh tell all your friends and please follow us on Spotify at: 
Peace, Love & Rawk 
~Freedom Hawk~