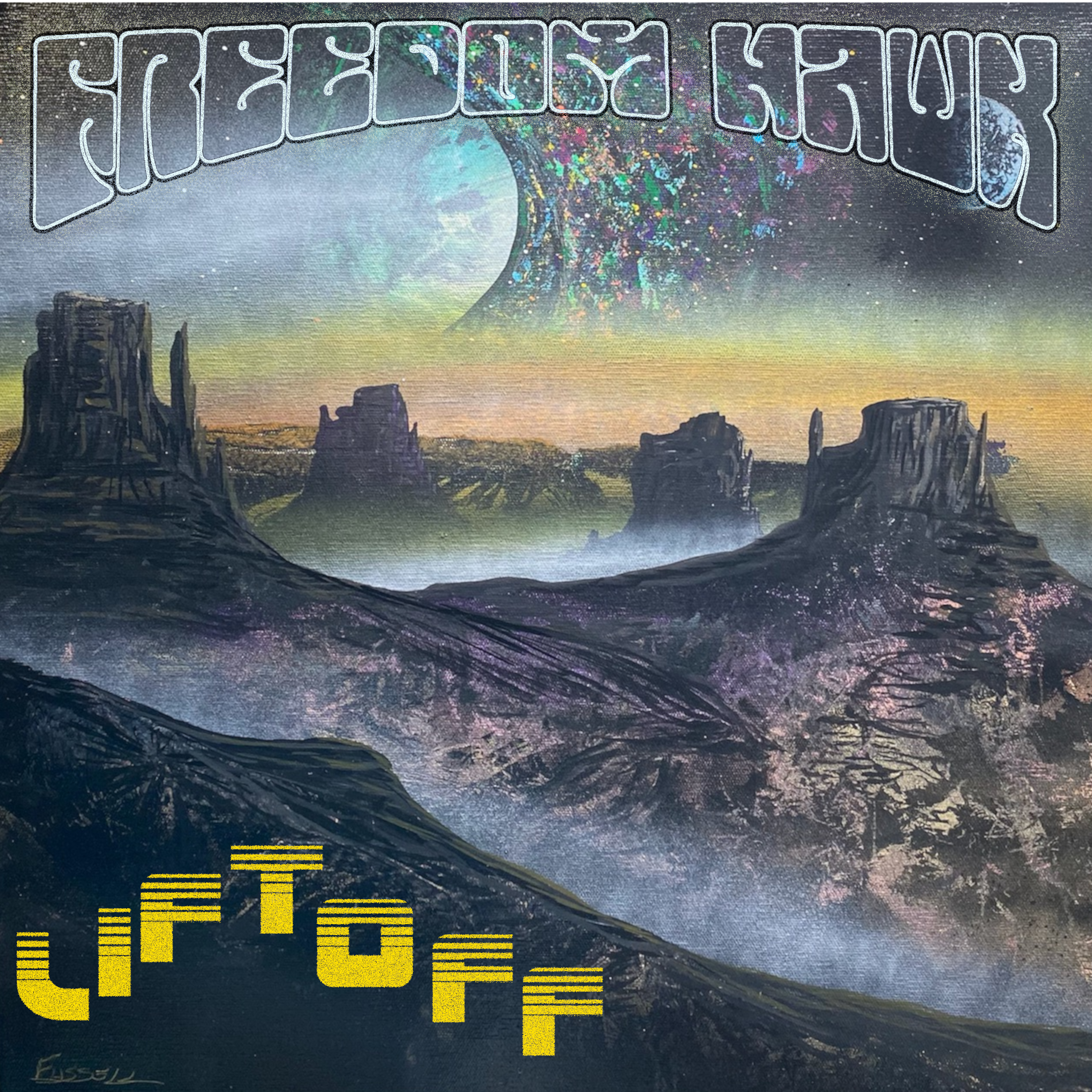 Despite the pandemic wave cancelling our tour mid-run and cancelled future tours we channeled all our creative energy into setting up our own recording/rehearsal space and writing a new 9 song album.  We are right now recording these 9 songs for an Aug release via Ripple Music! 
Part of this journey allowed us to record every rehearsal and spontaneous jam.  This is one of them - a 9minute spontaneous live jam single. This is a first take. This jam was captured on Sept, 30, 2020. 
This will be a  digital only release through our 2008 imprint Magic Lady Records in partnership with @RippleMusic @ripplemusic  
Killer cover artwork from the aerosol master - Mark Fussell @markusfussell 
If you sign up on our email list at www.freedomhawk.net you can get it early.  
Get ready for - Liftoff!  
#freedomhawk #freedomhawkband #liftoff #ripplemusic #heavyrock #spacerock #psychadelicrock #desertrock #stonerrock #dunerock #blues #rock #amg #atomicmusicgroup